Jamie has had a successful 2018 with his team of Showjumping horses traveling to jump at some of the best shows across Europe. Jamie has been selected to ride for Team GB on a couple of occasions and has jumped at CSI5* level for the first time.
Travelling to shows and being away from home can be stressful for horses. Therefore, we ensure to do as much as possible to help minimise this stress, keeping the horses in their normal routine as much as we can. We pride ourselves on the health and wellbeing of the horses in our care and we feel that using Succeed has contributed towards this. It's a great product that helps with the horses natural gut function. We believe that in order to maintain horses at top level, you need to ensure great feeding, training, and management skills by working with the best companies and practitioners possible. We find good gut health is essential in maintaining the horses' optimum health as it enables maximum nutrients to be absorbed from the feed that they are given. This, of course, is key when the horses are jumping at a high level.
One of Jamie's main Grand Prix stallions, Christian, has really come into his own this year and gone from strength to strength. Before moving to Gornall at the end of 2016, he had mainly been focused on breeding doing some CSI2* and CSI3* competitions outside of the breeding season. However, over the last year, Jamie has worked hard to gradually build Christian up to jumping up to CSI5* level and he is showing real talent over 1m60 tracks.
He finished 2nd in the prestigious Cock O' The North (1m60) at the Great Yorkshire, being one of only two horses to jump three clear rounds. He also jumped double clear at Hickstead CSIO5*, finished 4th in the CSIO5* World Cup qualifier at Budapest, and then jumped on the Nations Cup team in Gijon CSIO5* before having some well-earned time off and going to stud. He will be back up and jumping ready for Liverpool CSI4* at the end of the year.
Jamie has also enjoyed success with Carsten and Campus gaining the below results.
Carsten
5th 1m50 CSI3* Uggerhalne
9th 1m55 CSI4* Poznan
13th CSI5* Sopot
1st International Stairway Class Great Yorkshire Show
3rd in the world ranking 1.45m medium tour at Ommen CSI4*
9th in the 1.50m speed class at CSIO5* Budapest
6th in the 1.60m Grand Prix CSIO5* Budapest
8th 1m50 CSIO5* Gijon
Townhead Campus
9th Uggerhalne CSI3*
4th Poznan CSI4* Accumulator
6th Sopot CSI5*
5th Sopot CSI 5* Accumulator
8th 1.40m speed class CSIO5* Budapest
8th 1.50m speed class CSIO5* Budapest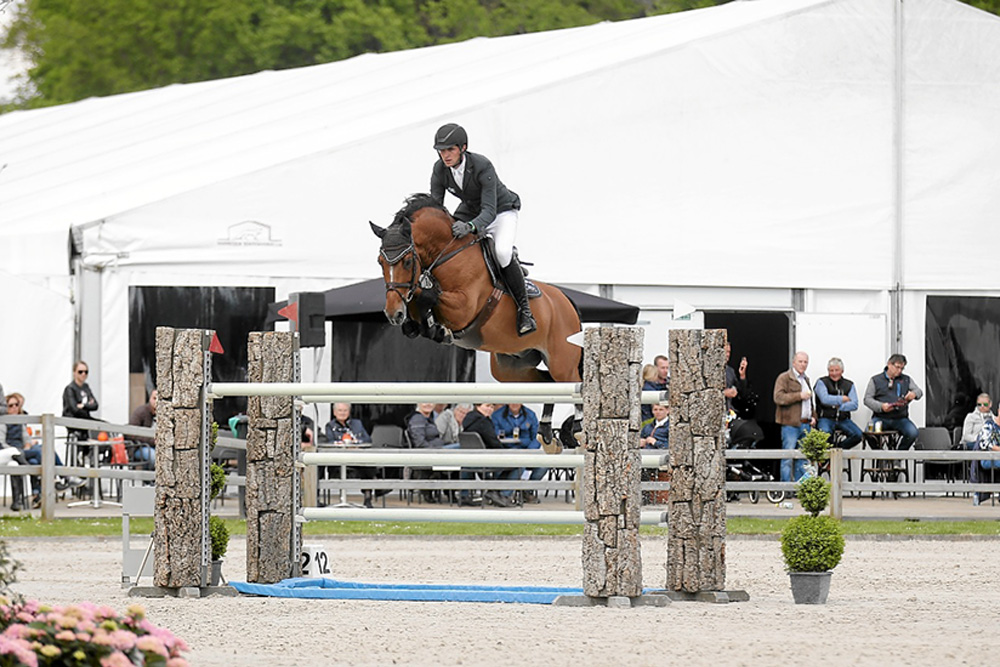 Photo by FotoTrailer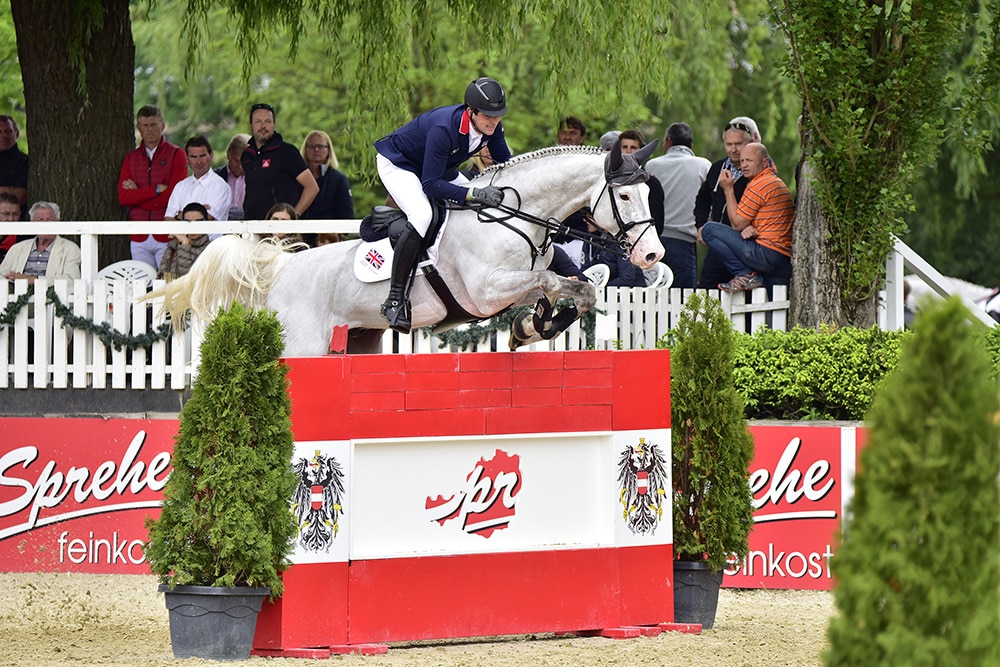 Photo by TEAM Myrtil